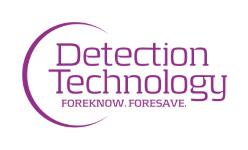 Database Administrator, Detection Technology Plc
Oulu, Pohjois-Pohjanmaa 90590
With us you do
WORK THAT MATTERS
We are the most trusted partner imaging the unknown by creating foresight capabilities quicker to discover and prevent threats. Our solutions contribute to the improvement of people's health and safety daily. With us you do work that truly matters.
We are a global provider of off-the-shelf and customized X-ray imaging solutions for medical, security and industrial applications. Our product portfolio ranges from photodiodes to complete detector systems with ASICs, electronics, mechanics and software.
Our net sales totaled EUR 94 million in 2018. With 30% compound annual growth rate (CAGR) of net sales we have exceeded the market growth for over five years. We have 240 active customers in over 40 countries.
Detection Technology employs over 500 people in Finland, China, France and the US. The company's shares are listed on the Nasdaq First North Finland market place.
We are looking for a professional to join our IT team in Oulu or Espoo. We have an immediate opening for
Database Administrator
Your responsibilities include:
Technical Experts for Microsoft SQL Server and MySQL relational databases
Drives best practices around use and troubleshooting across the engineering organization
Improves the management, deployment, capacity planning and uptime of customer facing mission critical systems through better monitoring tools and self-healing automation
Ensure the reliability and integrity of database backups to meet business recovery point objectives
Manage database security and permissions across multiple environments
Contribute to our internal knowledge base by documenting operational workflows and troubleshooting guides
Support an environment with a mix of High Availability(HA) and Disaster Recovery(DR) solutions (Availability Groups, Failover Cluster Instances, log shipping)
Proactively monitor and resolve database alerts
Triage database health and performance issues and troubleshoot database outages as they occur
Automate routine DBA tasks using scripting such as PowerShell
We expect you to have:
5+ years hands on experience as a SQL Server DBA
Bachelor's or Master's degree in Computer Science or equivalent
Solid understanding of relational database design and concepts
Familiarity with HA & DR solutions available within SQL Server and experience implementing them
Experience working on cross-functional teams on projects such as server migrations, version upgrades, and shared development environment refreshes
A desire to learn performance tuning methodologies and gain experience optimizing database code
Collecting, monitoring and analyzing systems performance data a plus
Experience with ETL
Experience with SSRS and Data Warehousing
Strong verbal and written communication skills in English 
We offer you a challenging position supported by our international team of professionals in a growing high-tech company, competitive salary and benefits. You will be reporting to the ICT Manager, and your location will be in Oulu or Espoo, Finland.
For more information please contact ICT Manager Matti Tuomikoski, +358 44 410 3327 on 17.6.2019 at 09.00 - 10.00 (EEST) and 23.07.2019 at 09.00 -10.00 (EEST). We look forward to receiving your application including salary request and CV to careers@deetee.com with subject "DBA" as soon as possible, however no later than 31th of July 2019.