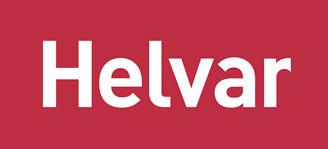 Data Scientist, Helvar Oy
Uusimaa
Data Scientist
SCIENCE! DATA, AI, IMPROVING WELLBEING, SAVING ENERGY, prototypes, lighting products and solutions. Do we have your attention? Are you a Data Scientist looking for something fresh and meaningful? Is the new (and finally improved) metro in Espoo making you wish you still worked in Espoo? We are now looking for someone who is:
-Clever, personable, engaging
-Interested in awakening and stirring that altruistic part of your character, to actually help make the world a better place (we are focusing on wellbeing and energy saving solutions)
-Hungry to influence (we are a middle-sized company with little hierarchy. AI and DATA are internal areas you can innovate to show the rest of our organization where we will go next. AI and DATA are fairly new concepts in lighting. We are actively patenting ideas, giving you freedom to operate, and create. And considering we have no bureaucracy, you can actually make an impact with real influence on the direction of our current products and how we create new ones.)
Intrigued?? Apply now : )
Helvar R&D (www.helvar.com) is a 75 person technology group within a 250 person lighting solutions and components company. Based in Finland with R&D offices in both Espoo and outside London, we develop intelligent energy efficient products and solutions for global customers in 50 countries. Inside our R&D Agile organization, we are developing new IoT solutions with products ranging from our own hardware and embedded software products and sensors, to mobile applications, developer APIs and cloud services. We even have our own advanced electronics factory, primarily for prototyping and production ramp ups (yep, we can pretty much do anything). 
DATA: Helvar has been building a lighting control platform where data of multiple sites can be collected and processed. First sites are now connected. This data could be used to predict different things, to support building owners and tenant operations and decision making, or to control and use lighting and other building automation in new innovative ways.
Helvar has also already delivered thousands of digital, programmable lighting control systems across the planet, each including different types of sensors covering the entire building. With IoT, sensing capabilities of these systems are further increasing. We will have access to huge volume of rich data about building usage and conditions. We believe intelligent lighting will become the service/data platform and brains of buildings of the future.
As Data Scientist, you will work on the Future Lighting team in both an independent capacity and as an integral member of the team. Future Lighting is responsible for research, IPRs, and the regulatory landscape, focusing on our differentiators including UX, Wellbeing, and Openness. We are crafting and rebuilding our DATA and AI teams inside this Future Lighting team, and you will play a significant part in this building effort.
Furthermore, as Data Scientist you are responsible for the data related pre-development of Helvar´s offering. At the moment, a majority of Helvar's business is selling products, including both Services and Software. Our mission is to build a solution where data from multiple building sites can be collected and analyzed. And in doing so, we are building features and a service offering around this. As an example, this includes predictive maintenance, self-learning features and prescriptive analytics. This is critical on our way towards service sales.
The role of Data Scientist here is flexible and can be finely-tuned according to you, the candidate's skills and characteristics. BUT, just to give you an idea of what you will be responsible for:
Day-to-day tasks:
Perform Exploratory Data Analysis to identify meaningful patterns that can be leveraged to improve our existing products
You will create Demos and pilots to show both external and internal stakeholders how our products and solutions can work, to inspire our own personnel and customers to see further (both literally and figuratively).
These demos will include Building, Training and Deploying Machine Learning models that run either on the cloud or on edge devices, with the objective of creating/enhancing service offerings and lighting control devices.
You will coordinate and participate in partnership projects with universities and other partner companies
You will come up with innovative approaches to our service and product offering
Requirements:
Personal characteristics
Open minded & curious
Hands-on, you can take your own initiative  
Willing to work in a team
Excellent communication skills in English (other languages are a bonus)
Required skills 
Advanced analytics, Machine Learning/Statistical Models, which include

Time-series Analysis and Modelling
Descriptive and Predictive Models
Image and signal Processing

Experience with machine learning libraries, such as Scikit-Learn, Keras, or Tensorflow
Programming skills in Python, R, or Scala.
Experience with data manipulation libraries such Pandas, Numpy
Experience with visualization libraries such as matplotlib, ggplot
Experience with database languages including both SQL and NoSQL
Bonus skills 
Big data tools such as Redshift or Spark
Git
AWS managed services, especially Lambda functions, DynamoDB, AWS Glue, AWS Athena, or Elastic MapReduce