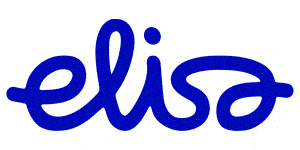 Data Infrastructure Architect (Helsinki), Elisa Oyj
Helsinki, Uusimaa 00520
Are you itching to take responsibility for your own solution offering? Craving to do something that is actually hands-on, to build mission-critical solutions for some of the largest companies in the world? Interested in working on developing completely new businesses?
Elisa's International Digital Services unit hosts new, globally growing business teams in areas such as Elisa Automate and Elisa Smart Factory. These domains are functioning as individual startups within Elisa, and they are swiftly growing. Yes, you heard right - combining the advantages of working in a small and lean startup with the resources and financial stability of a corporation is really possible, and we warmly welcome you to come experience it yourself.
We're now looking for a skilled Data Infrastructure Architect 
Our team's objective is to help Elisa new businesses to identify and leverage opportunities to apply AI and machine learning for competitive solution offering, both in product development and in direct customer projects. 
In essence, we build solutions using broad range of data science methods and open source toolkits. In order to do our work, we must have the tools and infra in place to handle massive data flows. 
The role we now recruit in comprises creating your own data processing and development environments in AWS and Azure, and also work in customer projects in multi-disciplinary teams.
We are interested in hearing out of skilled individuals that find this of interest. We hope to find a person that complements our team, for example by:
Having a passion to develop cloud architecture and engineering practices that allow us to leverage AWS and Azure capabilities with high level of automation and security
Being interested in data engineering, both to constantly improve our tooling and as a practical challenge to get customer projects delivered
Working together with data scientists and product developers, helping them to cope successfully with abundant data (with e.g. Kafka/Kinesis, EMR/Databricks, S3/Blob, MLflow)
Having a suitable education (e.g. MSc in computer science) with solid hands-on professional experience
Wanting to work in a fast-paced and agile environment
Being cool with having somewhat goofy, but extremely professional co-workers of various backgrounds and nationalities
We will be even more thrilled if you, in addition, consider DevOps, CI/CD and ML model management to be part of your "know about" and "can do".
We are not your ordinary telco corporation. Working in our team is, according to the team members, very much like working in a startup - except you don't have to worry about the financial aspects. We offer you a whole new level of flexibility - not only including remote working, but we are also happy to work around your schedule if you e.g. would still be finishing up your doctoral studies. 
Most of our team is based in Helsinki, but we truly believe in working from wherever you get the best results. English is the primary working language in our multicultural team. Elisa is by proof one of the best places to work in Finland, and we can't wait for you to join us! Check out more reasons to join us.
Sounds like your cup of tea? Shoot us an application as soon as possible. We will start interviews after the holidays in early August. Hiring manager Jukka-Pekka Salmenkaita (Director, AI and machine learning) will be happy to tell you more about the position (after 30.7), would you have any questions by email jukka-pekka.salmenkaita@elisa.fi. 
We will perform a legitimate security clearance on the chosen candidate.