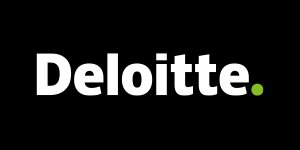 Data Engineer, Deloitte
HELSINKI, Uusimaa 00180
Data Engineer
Are you a business-minded data engineer who wants to work with inspiring customers and colleagues locally and globally? Do you have skills and interest in data engineering, data management, data governance, master data management and/or information architecture and have a desire to applying these skills in business context? To support our growth in analytics business we are looking for a Data Engineer to work as both a consultant and a subject matter expert in data and information management.
In this role, you will:
work closely with our customers, and successfully propose and present solutions to data delivery to provide additional value to their businesses
imagine, deliver and run solutions transforming data from various sources to support smarter decision-making, creation of data-driven insights and application of analytics and AI
support the capture of required information and transforming it into structures suitable for analysis and decision-making
Grow with us!
At Deloitte you will get to develop your domain (e.g. data engineering, analytics, AI), your industry knowledge (e.g. financial services, industrial, government and public services) and your business consulting and advisory skills. We always build our teams based on the needs of our customers and when working with transformation projects you will get to work with consultants from operations transformation, human capital, strategy and service design for example. Our expertise is not limited to one technology, we can offer you wide variety of viewpoints and you will get to work with different technologies. As we strengthen our Nordic and European collaboration, our interest-based communities of practice provide you great network of colleagues and access to latest insight and achievements in your specialty area.
To succeed in this role, you ideally have:
2-4 years of experience in data engineering or closely related field
Degree from relevant field or corresponding experience in practice
Experience on data management tools for DI/ETL/ELT and understanding of data modeling
Passion to serve customers and ability to identify business opportunities
Drive to learn new things and share your knowledge
Strong programming skills in Python or R, and SQL
Knowledge of cloud computing (AWS, Azure or GCP) in data management context
Fluent language skills in both Finnish and English, both oral and written
Previous experience from consulting or other professional services business
How to apply?
Send your cover letter and CV via our website by 19th of May 2019 at the latest. If you have any questions about this job or Deloitte as an employer, Jouni Alin will be happy to help you. You can reach Jouni (050 910 0911) on 8th of May 2019 at 15.00-16.00 or 17th of May at 15.30-16.30.
What impact will you make?
Every day, your work will make an impact that matters, while you thrive in a dynamic culture of inclusion, collaboration and high performance. We do not just aspire to make solutions. We wish to create an impact that makes a positive and crucial difference for the people around our clients, our society and us. Deloitte is where you will find unlimited opportunities to succeed and realize your full potential.
Discover more about us @DeloitteFinland on Facebook, Instagram, Twitter and LinkedIn, as well as on our website www.deloitte.fi.