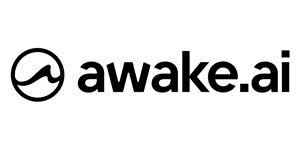 Data Architect, Awake.AI
Helsinki, Uusimaa
Awake.AI is looking for an experienced and passionate data architect to support the growth of the open data platform and ecosystem. Together with the best SW and AI team in the marine industry, You will have a front seat in the digital transformation of maritime logistics. The role is both technical and commercial, so You need to understand data types, databases and architectures well, build a vision for the future and deploy it with selected partners.

Responsibilities

Create data architectures to support the company and product visions
Organise data at macro and micro level, data models, for new applications
Data governance and ensuring data quality
Data ecosystem roadmaps and partnerships
Data visualisation and dashboarding
What we expect
Experience in cloud services architectures
Breadth in established and emerging data technologies
API design and development skills
Depth in data modelling and database design
Experience in agile software development 5+ years
Understanding GDPR and other practises
Experienced in working and negotiating with partners
Good English skills
Why is Awake.AI the best workplace for you?
Company: We are a young start-up where things happen fast without bureaucracy. Everybody works in teams with good, equal and open spirit. Here you can make decisions and make a difference in company matters.
Motivation: If you want to wake up every morning feeling excited to develop new solutions that really matter in the world, Awake.AI is the best place for that.
Why now: Digital transformation wave is just starting in maritime logistics. Awake.AI is well positioned to lead this journey and you have a key role in it.
Internationality: You will have an opportunity to develop the solutions with our international customers and partners.
Benefits: We can offer competitive benefits that are also developing continuously. We want to enable continuous learning for all employees. You can work remotely when needed and choose your own tools.
Be part of the dream team: We have the best team of experts in this industry and easygoing atmosphere at our offices. Our passionate experts have a very long experience from software development and maritime so you will learn many new things being part of it.

If you have any questions regarding open positions in our analytics team, feel free to contact Jussi Poikonen, VP of AI and Analytics, +358 503091497.

Competitive salary and very good benefits