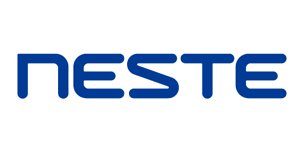 Data Analyst, Neste Oyj
Porvoo, Itä-Uusimaa
Are you driven by data and data fueled decision making?

We are looking for a

Data Analyst

to join our Development & Processes team in Innovation function. Depending on your preference, this position can be located in Espoo or Porvoo, while we expect you to spend time in both locations.

Your part in Neste's journey

It is a great time to join us!

Innovations are crucial to Neste's success in both short and long term. Our Innovation function generates improvements and breakthroughs that support the company's target of becoming a global leader in renewable and circular solutions. Innovation function enables Neste's core businesses to stay ahead of the competition. In addition, it drives future growth through identifying and building new business platforms that focus on scalable and sustainable feedstocks, technologies and business models.

Innovation Excellence unit drives, ensures and captures the Innovation business value with high efficient manner in the field of Portfolio and Program Management, IPR, and Development and Processes. Development and Processes is a newly formed team with the purpose of driving operational efficiency across Innovation function, especially focusing on process development, continual process improvement, digitalization and reporting & analytics. As a Data Analyst you will be in key position to make it happen!

In your role, you will

Be responsible for enabling and securing efficient data management across Innovation function
Look for opportunities to turn data into valuable insight for decision making
Identify, evaluate and initiate development initiatives related to data, data management and analytics
Assess current state of data utilization and management in Innovation, including opportunity assessment
Combine a strategy and roadmap for Innovation data management and data analytics based on the assessment results
Create and implement fit for purpose digital solutions e.g. dashboards, self service analytics together with IT and external partners
Drive and support acceleration of digitalization and operational excellence as part of your everyday actions
You will work closely with various roles and teams in growing Innovation unit as well as other internal and external stakeholders to ensure efficient data management and utilization, processes, tools and practices across Innovation. Our work combines accountability, cooperation, and the desire to develop and renew. Working safely at all times is essential to all of us.

Keys to success in this role

The best combination of experiences, skills and background is

Master's degree f.ex. in business, engineering, analytics, data science or similar relevant
Minimum 3 years of work experience from business or data analyst role (or similar comparable relevant work experience)
Good understanding of how to turn data into understandable graphs and visual tools for end-users and proven ability to problem solving
Previous knowledge of creating visualizations with self-service analytics tools (e.g Power BI)
Previous knowledge of working with databases and good skills with SQL are preferred
Strong communication and networking skills, proactive approach on tasks, ability to challenge and willingness to drive change
Proficiency and fluency in English, both written and spoken
We also value

Working knowledge of a statistical scripting language (R, Python, etc.)
Understanding of R&D&I operations and processes
In accordance, we believe in people who find new ways of doing things – people for whom safety and sustainability are part of their professional skills. Customer mindset is essential to all of us at Neste and we work hard to find the best solutions for our customers. We believe everyone is a leader and share a natural desire for collaboration. If all this, as well as our values on responsibility, cooperation, innovation and excellence resonate with you, you are the talent we are looking for.

Come and do meaningful work in a community that has its eyes set forward!

If you have any questions regarding the process or the position, please get in touch with Tuukka Kulha; VP, Innovation Excellence, tel. +358 50 458 2240 on Monday, Aug 5th during 2pm - 4:00pm or on Thursday, Aug 8th during 2pm - 4:00pm.

Please submit your application by August 18th, 2019.

The recruitment process includes interviews and aptitude testing. The first interviews are preliminary scheduled to take place on week 34 and 35.

The person selected for the position must pass a health examination including a drug test. A security clearance is obtained for the persons with their consent.

We believe that it is the task of each generation to create a healthier planet for its children. To succeed in this we create responsible choices, everyday – choices that enable people to live a more sustainable life and consume fewer natural resources.

There are roughly 5500 Neste employees in Europe, Asia and North America. We are the world's largest producer of renewable diesel refined from waste and residues, and we are also bringing renewable solutions to the aviation and plastics industries. We are looking for the best professionals in their respective fields – people who have the will to make the world a cleaner place to live.