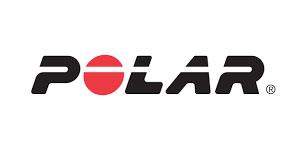 Cyber Security Specialist, Polar Electro Oy
Kempele, Pohjois-Pohjanmaa
Listening to your body is one thing, understanding what it is telling you is entirely different story. Turning the raw data into actionable guidance and serve our customers has been our passion for many decades. We help people from top athletes to active fitness customers to track their training and recovery, daily activity and sleep; in order to improve performance and enjoy a healthier lifestyle and wellbeing. We put it down to a unique combination of expertise in sports, physiology and electronics.
Today, data is being accessed, consumed and shared across multiple platforms, applications and ecosystems. Increased amount of system components and key enablers are based on diligent software and telecommunication; hence we've opened the following position.
Cyber Security Specialist
There is no substitute for right information at the right time. Information systems are one of the key competitive advantages of modern company. We are developing our information systems in fast pace on top of public cloud and hyperconverged on-premise infrastructure. Information Technology organization makes sure that Polar business units, Polar's customers as well as athletics using Polar training computers have top class systems and services in their use. Our work is organized using Scaled Agile Framework (SAFe).

Now we are looking for Cyber Security Specialist to perform threat assessment, take care of vulnerability testing, participate in incident response actions and evaluate new technologies and processes that enhance security. You will be working closely with IT teams and R&D teams.
You are technical person who is familiar with
AWS Security, Identity and Compliance services. Or you manage similar set in another platform, and you are keen on deep diving into AWS
Application level security
CI/CD pipelines
Security testing
The position is located at Kempele, Finland.
For further information, please contact Mr. Jarkko Nisula, email jarkko.nisula@polar.com Please send your application via https://tinyurl.com/y3znfdn9 by December 9, 2020.