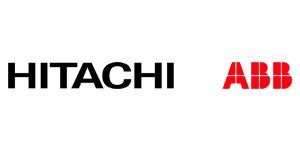 Customer Support Specialist, Hitachi ABB Power Grids
Vaasa, Österbotten
Customer Support Specialist, ABB Power Grids Finland Oy, Hitachi ABB Power Grids, Vaasa
Hitachi ABB Power Grids is a pioneering technology leader that is helping to increase access to affordable, reliable, sustainable and modern energy for all. We help keep your lights on, the factories running, our hospitals and schools open. Come as you are and prepare to get better as you learn from others. Bring your passion, bring your energy, and plug into a team that appreciates a simple truth: Diversity + Collaboration = Innovation
We are looking for a Customer Support Specialist at Hitachi ABB Power Grids Finland, Grid Automation business unit in Vaasa. In this role you will be a member of our Customer Support and Training team where you will be responsible for giving technical support to our global business channels and partners on our MicroSCADA X software. Within your role as Customer Support Specialist you will also have certain responsibility for delivering trainings on how to operate and configure the MicroSCADA X software.
In this position, you will work in close cooperation with the Customer Support team, R&D and Sales, and contribute to our business success. This role is a versatile role where you will have the opportunity to influence and develop our customer support and training methods as well as work with world class products. We will offer you the opportunity for personal development with high-spirited team and skilled professionals.
Your responsibilities
- Giving technical support on the full MicroSCADA X portfolio used in substation automation and network control applications
- Delivering training on the products to our customers and channel partners as both online and on-site sessions
- Supporting product development by interacting with R&D
- Follow-up on support cases and securing project execution in the regions
- Participate in the development of new methods for virtual support and training, e.g. e-support, e-learnings, videos, etc.
Your background
- A B.Sc. or M.Sc. in electrical or automation engineering
- Willingness to serve and support customers
- Experience from power automation systems, especially MicroSCADA based systems is seen as an advantage
- Knowledge of virtual environments
- Good written and spoken communication skills in English. Finnish and/or Swedish is seen as an advantage
More about us
Hitachi ABB Power Grids is a global technology leader with a combined heritage of almost 250 years, employing around 36,000 people in 90 countries. Headquartered in Switzerland, the business serves utility, industry and infrastructure customers across the value chain, and emerging areas like sustainable mobility, smart cities, energy storage and data centres. With a proven track record, global footprint and unparalleled installed base, Hitachi ABB Power Grids balances social, environmental and economic values, and is committed to powering good for a sustainable energy future, with pioneering and digital technologies, as the partner of choice for enabling a stronger, smarter and greener grid.
www.hitachiabb-powergrids.com
| | |
| --- | --- |
| Yhteystiedot: | If you have any questions, please contact Robert Ström, Customer Support Manager, tel. +358 50 334 4176. |
| Työpaikan osoite: | 65320 VAASA |
| Palkkaus: | - |
| Työ alkaa: | as soon as possible |
| Työaika: | kokoaikatyö |
| Työn kesto: | yli 12 kuukautta |
| Haku päättyy: | 04.10.2020 |
| Jätä hakemus: | Ready for a new exciting challenge? Apply for the position by 4.10.2020. Apply for the position with the job ID FI50338939 at https://www.hitachiabb-powergrids.com/career. |
| Ilmoitus jätetty: | 11.09.2020 |