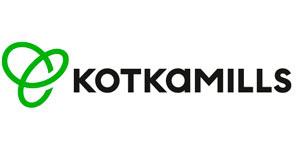 Customer Service Coordinator, Kotkamills Oy
Hamburg, Hamburg
Kotkamills Oy

Kotkamills is your responsible partner. We deliver renewable products and performance to our customers' processes via product innovations created from wood, a renewable raw material. Kotkamills' sawmill offers ecological, technically sound and visually attractive wood products for demanding joinery and construction purposes. One of our key brands is Absorbex®, a range of innovative saturating base kraft papers for the high pressure laminate and overlaying films industries. Our latest innovation is recyclable, repulpable and renewable paperboard for the packaging and food service industries.

Find us on LinkedIn & Twitter: @kotkamills and in Instagram: @Kotkamillsofficial.

Kotkamills - The Future Generations: https://www.youtube.com/watch?v=f3WB6KDTSYU
Kotkamills - Sustainability through innovation: https://www.youtube.com/watch?v=2tU1kdh0PGA

Job description
We are looking for a Customer Service Coordinator to join our Consumer Boards team in Hamburg, starting with a three-month onboarding period in Kotka, Finland.

Your responsibilities and tasks include:


Daily customer service and order processing
Organization and coordination of deliveries (trailer and break-bulk bookings)
Capacity management, monitoring customer inventory levels
Fulfillment of order conditions and updating of customer data in sales system (payment terms, delivery terms, price information)
Invoicing, export documentation, reporting
Communication with customers, production planning, sales managers and logistics operators
We expect you to have experience and success in customer service roles, preferably within paperboard industry and / or in logistics business. We value good communication skills and a solution-oriented way of thinking. You would define yourself as a pro-active team player with a positive approach towards customers and their needs. You know how to manage your own work effectively, even in a hectic environment under pressure. We require fluent written and oral proficiency in German and English. Other language skills are seen as an advantage.

We offer you an exciting opportunity at Kotkamills as one of the forerunners in the fields of providing raw materials for sustainable packaging solutions. You get to work with our customers in delivering our renewable, responsible, high-quality products in a key market. We strive to be a trusted employer who takes good care of its personnel.

Though your post will be in Hamburg, our operations are based in Kotka, Finland.
(get to know the surroundings: https://www.visitkotkahamina.fi/en )

Additional information:
Annika Tuominen, Customer Service Manager, +358 5 210 1861

Did we peak your interest?
Leave your application by 25th of October at the latest.

Come change the game with us.