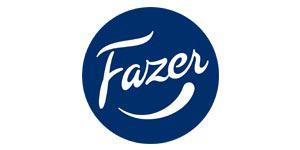 Country Marketing Manager, Finland, Fazer
Vantaa, Uusimaa
Be part of the future of food? Join us as a
Country Marketing Manager, Finland
on our journey Towards Perfect Days
We are looking for a Country Marketing Manager for Fazer Lifestyle Foods Finland.
As a Country Marketing Manager, you will own our local marketing entity and be responsible for the marketing execution within Fazer Lifestyle Foods' brands in Finland. Country Marketing Manager is strategically and operationally responsible for sales driving and brand building marketing & media plans and tactical support for the brand portfolio. Responsibilities span from the development and production of in-store shopper campaigns and sales support materials to local market analysis, local media planning and execution, sampling, demos and event management. You will lead the Finnish marketing team, consisting of three people including yourself.
The position is permanent and will be located in Vantaa. You will report to Country Manager in Finland.
Why choose Fazer Lifestyle Foods?
We offer you an exciting position in the world of great taste and facilitating plant-powered lifestyle without compromises. You'll work closely with our fun brands and join a creative, experienced and international team. On top of inspiring work and a supportive environment you will plan your own work in a fast-moving business with possibilities to learn and grow. In this role, you will be in the frontline of building winning ways of working to shape the future of food. At Fazer Lifestyle Foods, you and your work matter. We're passionate about what we do and we're passionate about finding the right person to join us!
What you'll bring to the team
In order to be successful in this role you have at least 5 years of experience in marketing within fast moving consumer goods sector. Your proficiency is based on at least Bachelor's degree in a suitable field.
You are passionate about our brands and products, and you have energy and capacity to drive high-quality results at multiple fronts. You are a good organizer and a team lead, and you have a structured way of utilizing consumer and shopper insight as well as an ability to turn them into successful commercial solutions. You make things happen and are ready to go the extra mile. You have a strong grip on multiple topics and you're not afraid to perform things by yourself. You are an excellent communicator and fluent in Finnish and English. Last but not least – it's fun to work with you.
Apply now to create moments that matter.
Please click here to read more about Fazer as an employer and send your application in English no later than April 14th, 2021. We will schedule interviews already during the application period, so please send your application as soon as possible.
For more information, please contact Lassi Katajoki, Country Manager Finland at +358 40 574 6032, preferably on Wednesday 7.4. at 16-17 or on Friday 9.4. at 12-13.
Fazer, The Food Experience Company, enables people to enjoy the best moments of their day. In 1891, the young Karl Fazer opened his first café with a mission to make food with a purpose – and a passion to create moments of joy for all the people around him. Shaping the next tastes, traditions and food experiences, Fazer is going Towards Perfect Days. Fazer wants people to experience the Northern Magic it creates and builds on its strong heritage, consumer first approach and innovations to create the sustainable food solutions of the future. The Group focuses on fast-moving consumer goods, operates in eight countries and exports to around 40 countries. In 2019, Fazer Group had net sales of 1.1 billion euros and almost 9,000 employees. Fazer's operations comply with ethical principles that are based on the Group's values and the UN Global Compact.
Northern Magic. Made Real.