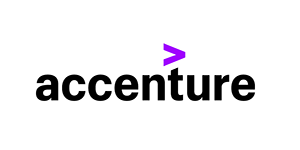 Country Controllership Specialist, Accenture
Helsinki, Uusimaa
Be yourself, 
Make a difference

Are you ready to take your expertise to the next level?

There is never a typical day at Accenture, but that is why we love it here! This is an extraordinary opportunity to build a rewarding career at Accenture. Working in highly collaborative teams for world-leading clients, we will nurture your talent in an inclusive culture that values diversity. 
Whatever you are passionate about, make the most of it in a career with Accenture. Whether you are a strategic thinker, a digital innovator, a tech wizard, or a business problem solver, you will find an exciting career path on the cutting edge. We would love to get to know your unique blend of talents and help you explore and grow them further.

We are now looking for a Country Controllership Specialist to join our Finance team in Helsinki! 

Work you will do
As a Country Controllership Specialist, you will: 
Ensure all internal and external (statutory) financial reporting and requirements are met
Analyze Inter Company transactions
Responsible for special projects on an as needed basis
Accounts Payable supervision
Responsibilities
Performing multiple functional tasks in day-to-day accounting operations

Coordination with various service providers (e.g. shared service center, HR, Payroll)

Interact with other finance functions (e.g. project accountants, cross-border accounting functions)

Special projects on an as needed basis

Participate in monthly financial P/L and Balance Sheet Reviews with the service center organisation

Be a key player during the pre-close process

Research and evaluate specific complex accounting transactions

Provide accounting guidance to Accenture Finance and non-Finance personnel

Contribute to the preparation of annual reports and tax returns

Ensure VAT accounting rules are followed by reviewing VAT returns prepared by the service center organisation

Prepare National statistics returns

Respond to ad hoc financial requests

Local banking

Miscellaneous support to Country Controller

Communication with authorities

This job description reflects management's assignment of essential functions, it does not prescribe or restrict responsibilities that may be assigned
Who we are looking for
Degree in Finance and Accounting would be preferable
Minimum 3+ years experience in an accounting environment
Knowledge of US GAAP
Knowledge of Local GAAP
Knowledge of SAP financial systems would be preferable
Analytical, fluent in English and Finnish, strong team working skills, sense of responsibility, initiative and high quality work standards, positive attitude and flexible
In this role you will report to our Finland Country Controller. You will have internal relationships with our service center organisation, HR, Payroll as well as other Finance teams (in Country/ Nordic/ Globally). Your external stakeholders will be auditors, tax authorities and vendors
What is in it for you
We believe in bringing the best to our clients through continuous learning & improvement - from basic skills to industry-specific content
Mentoring and continuous evaluation that ensure your career continues to progress
We offer a performance management process that focuses on your strengths, progress and career possibilities
Flexible work arrangements for maintaining work-life balance
Extensive wellbeing program, MyHealth that boosts your overall wellbeing, energy and ability to work in a sustainable way
Opportunities to get involved in corporate citizenship initiatives, from volunteering to doing charity work, as well as Inclusion & Diversity networks
Interested? Make your move -
apply online by May 31st
and attach your CV and letter of application in English. We look forward to receiving your application.
To learn more about Accenture, and how you will be challenged and inspired, please visit our website
www.accenturerekrytoi.fi
.
Accenture welcomes and encourages applications from diverse backgrounds related to gender, age, ethnicity, culture, race, religion and belief, disability, nationality, sexual orientation and gender identity. We provide an environment of inclusion and diversity where everyone brings distinct experience, talent and culture to their work. We invite you to be part of this diversity!