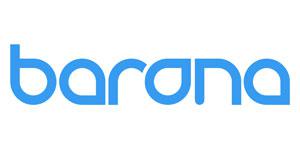 Cook, SantaPark, Rovaniemi, Barona HoReCa
Rovaniemi, Lappi
Cook, SantaPark, Rovaniemi, Rovaniemi
We are now looking for the cook to our wonderful team at SantaPark
We are looking for a person, who enjoys working in a busy environment where every day and every guest is different. We have genuine passion for quality and fresh local ingredients and introducing them to our guests is our proud and joy. If you have a persistent, diligent, eye for detail, positive personality and are a team-player, you're just the right fit! We would like see you already having experience from working in an a'la carte kitchen, and understanding how restaurant operates.
Our secret to success is great teamwork and we always thrive to excellence. If you see yourself cooking in a restaurant, that offers plenty of opportunities to learn and make delicious Lappish cuisine, we welcome you to apply for the position. Just like every guest is different, our team is also diverse - your skills is what make you different and a big asset to the chef team that contribute to a happy guest in the end.
Our requirements are that you have great communication skills in English, and in one or more language along with hygiene passport. We are looking for two full-time team members starting from November to January 2020. Position is fulfilled right away as the right candidate is found.
Apply latest by 13.10.2019 on our site.
Or for more information please contact: jenni.imponen@barona.fi , +358 50 464 9186
Rekrytointia hoitaa Barona

Barona HoReCa offers employment opportunities both for established and new talents in Finland's largest restaurant and hotel chains as well as in the sector's most interesting small enerprises. You can either plan a long-term career at our service or just pop by at our table. You don't need any previous experience, as long as you have right attitude, we will help you learn! Spot a juicy job in the restaurant sector.
Barona helps you build a career to suit your personality. We will support you at the different stages of your career, both in Finland and abroad.