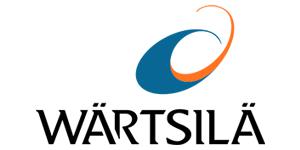 Concept Owner, SAP Planning Solutions, Wärtsilä
Helsinki, Uusimaa
AT WÄRTSILÄ, PEOPLE ARE THE ULTIMATE

POWER SOURCE

BECOME ONE:

Concept Owner, SAP Planning Solutions

In Wärtsilä Global Information Management (IM) we are integrating Processes, Systems and Information to support our businesses in developing the operations to achieve better results.

Are you a development focused person with professional ambitions and social skills needed to transform businesses to the digital era? We are offering you an opportunity to shape the future of our digital environment as we are looking for an energetic Concept Owner with focus on SAP Supply Chain and related planning processes and solutions.

MAIN RESPONSIBILITIES

As a Concept Owner your main responsibility area is to lead the further development of your area, including integrations, together with the Architects and other stakeholders in our teams. You will also be collaborating with our business lines and partners. You will participate early phases of new developments in these areas and you will be part of our SAP S/4HANA project organisation. You will be controlling and coordinating development, documentation and testing in your area. You will be part of setting the vision for our SAP landscape and planning our transformation journey from the current landscape to the future state.

This position is in our Global ERP Center of Excellence, Concept and Release Management team. Together with our Architects, Service Managers and Solution Managers you will jointly ensure that present and future architecture is correctly incorporated.

Your tasks include among other:

Participate in the definition of our SAP Supply Chain and related planning process roadmaps to establish future state vision for these areas in Wärtsilä, you shape the existing landscape to match emerging technologies
Perform analysis of requested developments and participate in solution design creation.
Perform cross-functional analysis in order to optimise the process flow between the modules in SAP in end to end process
Manage documentation and testing scope in your areas.
Provide decision makers in the business functions with process and design recommendations
Explore new solutions to enhance business performance in co-operation with Architects and Business Process Experts
Drive the performance of external vendors towards improved results, autonomy and higher degree of automation
Conduct industry benchmarking and collect best practices within SAP Planning processes
QUALIFICATIONS

Education: B.Sc. / M.Sc. or equivalent in Information Technology or Engineering
Profound functional and technical experience of planning solutions and SAP MM and experience of SAP APO and SAP IBP, knowledge of other modules is seen as an advantage
Knowledge of different planning strategies (ETO/ CTO / MTS / MTO) and methods is seen as advantage
Very good team working skills in global environment
Proactive, development-minded and goal-focused attitude to work
Good leadership and management skills, ability to handle stress
Fluent written and spoken English, ability to communicate complex to non-IT stakeholders
Design thinking, experience from Service Design is a plus, key is the ability to transform requirements into solution proposals
Very good documentation, visualization and presentation skills
It's a plus if you have already looked into the fundamentals of S/4HANA and you are eager to explore more
You have already touched upon new SAP technologies such as SAP Fiori and the SAP Cloud Platform and you're eager to learn more
ABAP knowledge is a seen as an advantage, even though in this position that is not part of the duties
Good knowledge in SAP integrations, both internal and external integrations e.g. Idocs and Odata protocols and Webservices
IT service management skills (vendor management, change management, continuous service improvement, development and operations)

Possible locations for this position are our IM locations in Finland (Helsinki/Vaasa/Turku).

ADDITIONAL INFORMATION

On Friday 11th of October at 12 - 13 and Friday 25th of October at 13 -14.
Tero Aliranta
Phone: +358 50 4845255
E-mail:

tero.aliranta@wartsila.com



Please submit your application including your salary request at www.wartsila.com/careers latest on 03.11.2019.

This is Wärtsilä

Wärtsilä is a global leader in smart technologies and complete lifecycle solutions for the marine and energy markets. By emphasising sustainable innovation, total efficiency and data analytics, Wärtsilä maximises the environmental and economic performance of the vessels and power plants of its customers. In 2018, Wärtsilä's net sales totalled EUR 5.2 billion with approximately 19,000 employees. The company has operations in over 200 locations in more than 80 countries around the world. Wärtsilä is listed on Nasdaq Helsinki.