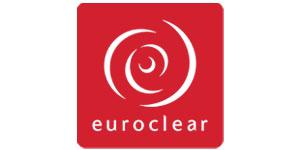 Compliance & Ethics Officer, Euroclear Finland Oy
Helsinki, Uusimaa 00100 Helsinki
Euroclear group is the financial industry's trusted provider of post trade services. At the core, the group provides settlement, safe-keeping and servicing of domestic and cross-border securities for bonds, equities and derivatives to investment funds. Euroclear is a proven, resilient capital market infrastructure committed to delivering risk-mitigation, automation and efficiency at scale for its global client franchise.
The Euroclear group includes Euroclear Bank - which is rated AA+ by Fitch Ratings and AA by Standard & Poor's - as well as Euroclear Belgium, Euroclear Finland, Euroclear France, Euroclear Nederland, Euroclear Sweden and Euroclear UK & Ireland. The Euroclear group settled the equivalent of EUR 837 trillion in securities transactions in 2019, representing 239 million domestic and cross-border transactions and held an average of EUR 30.1 trillion in assets for clients.
Euroclear Finland (Suomen Arvopaperikeskus) is a part of Euroclear Group, the world's largest provider of domestic and cross-border settlement and related services for bond, equity, funds and derivative transactions. As the central securities depository of Finland we play a central role in the Nordic capital market, holding the registers for shares and debt securities and settling all transactions and disposals for those securities. We also provide comprehensive custody and issuer services together with a wide range of general meeting services. In operation since 1992, Euroclear Finland has assets of over 390 billion euros in its custody in 1.7 million customer accounts. Euroclear Finland's turnover was 46,0M€ in 2019. The company employs 100 employees and is located in Helsinki at Kamppi.
For more information about Euroclear, please visit www.euroclear.com.
Compliance & Ethics Officer
Euroclear Finland is looking for a Compliance & Ethics Officer to join the Compliance & Ethics team in Helsinki. As a Compliance & Ethics Officer you will participate in enhancing and developing the Compliance & Ethics function at Euroclear Finland in line with internal and regulatory expectations. In this role you will be a key player in facilitating the compliance processes and procedures, advising and monitoring the local organization whilst retaining the high level of independency and integrity. Your tasks will include among other, drafting and reviewing internal policy documents, mapping regulatory requirements and reviewing and monitoring of internal controls.
To succeed in this role, you will need to have knowledge of compliance & ethics frameworks and tools and understanding of relevant regulatory requirements and related risks. In addition, you have an open mind-set for developing yourself and learning new and a true motivation to work as compliance professional in a highly regulated entity.
Your qualifications
We are looking for a person who has already gained some years of relevant working experience, preferably within the field of compliance. You have high integrity as well as strong analytical and problem solving skills and attitude. You also have ability to work with multiple issues within tight deadlines while still ensuring quality. Working experience from the financial sector and technical content knowledge on key compliance topics (e.g. AML/KYC, sanctions, fraud, market abuse) is seen as an asset.
The person we are looking for should ideally have:
3-5 years of relevant work experience (e.g. within the field of compliance, risk management or legal)
Relevant education (e.g. university degree in law, economics or similar)
General understanding of regulatory requirements and best practice principles
High integrity and ability to look things objectively
Strong analytical and problem solving skills
Eye on details while also seeing the bigger picture
Ability to work both independently and as part of the team
Strong written and verbal communication skills in Finnish and English
Ability to work in a fast pace international and multicultural environment
Willingness to travel occasionally.
Our offer
We offer an opportunity to participate in a transformation journey of the Compliance & Ethics function in a flexible and dynamic work environment. In this role you will have oversight across the local organization and an independent and objective view towards Euroclear and its business. You will have an opportunity to develop as compliance professional and engage and cooperate with people and matters across the global community.
You will report directly to the Chief Compliance Officer.
Our office is located in central Helsinki in Kamppi with excellent availability of transportation and other services.
How to apply
To apply for this position, please send your cover letter and CV in English including salary claim via www.euroclear.com/careers by 2 August 2020 at the latest.
The standard security clearance according to the Security Clearance act 726/2014 and credit check will be conducted for the selected person as well as drug testing before commencement of the employment.
Contact
For more information please contact Chief Compliance Officer Heidi Malkki, +358 20 770 6338, on Wednesday 8 July 12:00-14:00 or Tuesday 21 July 11:00-13:00 or via e-mail heidi.malkki(at)euroclear.eu.