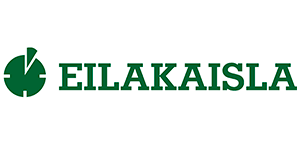 Command Center Specialist - Helsinki, Eilakaisla
Helsinki, Uusimaa
Command Center Specialist - Helsinki
MOW Mothership of Work is, above all, a Coworking space that provides all of its members with best possible conditions for work. MOW is a community-driven workspace. Our product is membership in a community, not four walls and a desk. Check us out www.mow.fi
 

 

MOW is looking to expand their Crew in Helsinki and looking for a Command Center Specialist. Is it you? CCS's are in charge of the MOW Front Desk, i.e. the Command Center, which is the engine that runs the spaceships. Your tasks range from greeting guests, creating memberships, giving tours to knowing the ins and outs of the building, its people and their preferences.

We don't stick to traditional job descriptions, but your day will include at least the following:


creating member profiles, keycards and managing the platforms on which these operate
greeting guests, sorting mail and helping out in community management
managing hub resources like meeting rooms
tendering and ordering various things related to everyday life, events and projects
helping out with hub events, projects and initiatives
taking bookings from non-members for meetings and events
What we're looking for in our new Crew mate:
prior work experience in relevant customer service related field
an ability to juggle several tasks simultaneously without loosing focus
someone who can operate fluently in both Finnish and English, spoken and written
a love of organized systems, whether it's your files, your workspace or your hub
an ability to bend word processing, excel sheets and to do lists to your will
the ability to express yourself eloquently in both written communication and face to face encounters
a ridiculously strong 'can do' attitude. If something isn't possible, we'll make it possible
prior experience of CRM platforms, newsletters, building security systems and membership management is a nice bonus, although not critical
and lastly (and most importantly): PEOPLE SKILLS. You're the first point of contact for people at MOW, whether it's our members or visitors. We want to make them feel like they're the most important person in the world, we need you to help us with this
We also want to give you the opportunity to put your other strengths into play, so if you have a passion or skills in the following areas, you're welcome to develop them here: social media, events management, safety matters, a love of bad jokes. The contract is for full-time employment.

Did you get interested in this opportunity? Send your application as soon as possible.

More information about the position and the recruitment process is given by Eilakaisla's Recruitment Consultant Jaana Kesäläinen-Ruohola, tel. 030 6090 513 on Friday 16th August at 10-11 and on Tuesday 20th August at 15-16.