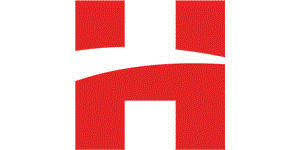 Cloud Engineer, Hansen Technologies
Espoo, Uusimaa
With over 40 years of experience, Hansen Technologies is a leading global provider of customer care, billing software and data management systems across 80 different countries with specialisations in the utilities and telecommunications industries. With 1500 people across 31 offices globally, our people bring a deep expertise, that drives innovation and ideas to ensure we deliver exceptional products and services.
The role
We are currently implementing new cloud native microservice-based Energy Data Management solution for the energy industry in AWS, and we are seeking for a Cloud Engineer to join our team! The successful Cloud Engineer candidate will be working in a combination of energy domain expertise and AWS cloud development competences within the team.
Job description
Participate in service and software development activities, from design to development including reviews whenever needed.
Provide estimates on progress and technical quality for stakeholders and team members.
Be open-minded for new methods and tools to improve our way of working.
Set up environments (SysOps/SysSecOps).
Share cloud knowledge and support less experienced cloud engineers.
Qualifications for a successful candidate
Proficient in Python and C#
AWS working experience at minimum 2 years
Experience in scripting/programming and automation.
Experience in cloud Ops, Monitoring and Logging
Is comfortable in a hybrid working environment of Microsoft and Linux
Good verbal and written communication skills in the English language
A team player; experience in working inside an Agile team with a DevOps focus
Additionally, we highly appreciate if you have
AWS Certified Developer Associate level or minimum similar knowledge within cloud
Experience with Serverless architectures, EaC and IaC.
Experience with Docker or other container services.
Experience in brownfield and greenfield application development.
What we offer to you is professionally challenging opportunities in a dynamic industry with excellent career opportunities in a growing global company and we have fun while doing it! The Hansen way of crafting the experience is characterized by a sense of humor, commitment and ownership. We'll introduce you to a team of highly skilled colleagues from whom you can learn both locally and globally.
You might also appreciate some of the perks and benefits we have in store for you – flexibility to organize your work, professional training and development plus a wide range of other benefits.
If we sparked your interest, please press the apply button and let's get to know each other! We are interviewing candidates on an ongoing basis and hope to hear from you soon! Should you have any questions, please don't hesitate to contact Ilmo Karila (ilmo.karila@hansencx.com , +358 40 762 5317 or kari.saari@hansecx.com, +358 40 517 9189) for more information about us or the position.
*Please note that this organization does not offer visa sponsorship. All applicants must be eligible to work within the European Union to be considered for this position.