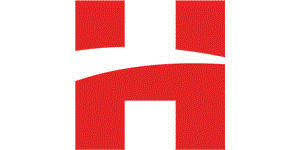 Cloud Engineer, Hansen Technologies
Espoo, Uusimaa
At Hansen, our people focus on our customers. On solving problems. On transforming customer experiences. Because CX is in our DNA.
Hansen Technologies is a global software and service provider for the Energy industry, Pay TV and Telecommunications industries. We have 31 global offices and customers in over 80 countries. We are currently implementing new cloud native microservice-based Energy Data management solution for the Energy industry in AWS, and we seek Cloud Engineers to join our team!
The successful Cloud Engineer candidate will be working in a combination of energy domain expertise and AWS cloud development competences within the team. The position is based in our Espoo office.
Your responsibilities
Participate in service and software development activities, from design to development including reviews whenever needed
Improving automated testing, monitoring, and other capabilities
Providing estimates on progress and technical quality for stakeholders and team members
Being open-minded for new methods and tools to improve our way of working
Skills and Qualifications Required
Relevant educational background, e.g. BSc in Computer Science or related
Experience in programming/coding(e.g. Python)
Logical thinking and problem-solving skills
Good verbal and written communication skills
A team player; experience in working in an Agile team
Fluent written and spoken English
Additionally, we appreciate if you have
Experience in using Amazon Web Services or other cloud providers
Experience with serverless architecture
Experience with C# and/or other languages
Experience with Docker or other container services
What we offer to you is professionally challenging opportunities in a dynamic industry with excellent career opportunities in a growing global company. And we have fun while doing it! The Hansen way of crafting the experience is characterised by a sense of humour, commitment and ownership. We'll introduce you to a team of highly skilled colleagues from whom you can learn both locally and globally.
You might also appreciate some of the perks and benefits we have in store for you – flexibility to organise your work, professional training and development plus a wide range of other benefits.
If we sparked your interest, please press the apply button and let's get to know each other! We are interviewing candidates on an ongoing basis and hope to hear from you soon! Should you have any questions, please don't hesitate to contact Kari Saari (katja.kuusikumpu@hansencx.com, +358 40 517 9189) for more information about us or the position.
*Please note that this organisation does not offer visa sponsorship. All applicants must be eligible to work within the European Union to be considered for this position