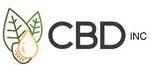 Chief of Technology, CBD Europe OÜ
Tallinn
CBD INC is a leading company in regards of oil extraction technologies. We have multiple patents and patents pending. Our mission is to enable our clients on extracting oil in efficient and economical fashion.Our customer base is global, and the business is vastly growing. As we grow, we are opening several new positions to complement our professional, highly motivated team. As a global team, we operate in Finland, Estonia, USA, Portugal.


WE OFFER FOR OUR EMPLOYEES
- stock option plans;
- generous bonuses and salary increases based on the performance overview;
- career growth.


Basic skillset:
-Capability to work independently and as member of the engineering team
-Desire for professional development in chemical engineering
-Experience is drafting PFD, P & ID and sheets, sizing of piping, pumps, exchangers and vessels --heat
-Experience is a process simulation
- Fluent Finnish and good English skills
-International experience
Professional skillset:
-A proven track of projects in chemical industry
-Capability to coordinate design work in an engineering project
-Interest to network and act as technical expert in the sales
-Experience is participating or leading industrial risk analysis
-Interest to develop the company;
know-how, work methods and tools
-Ramp up experience of a commercial, industrial scale production facilities