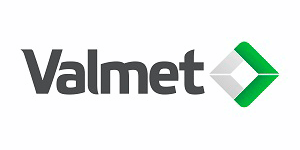 Chief Engineer, Site Operations, Valmet
Jyväskylä, Keski-Suomi
Are You a professional in site operations with a passion to do international projects, all over the world? Do You know how to lead projects efficiently and in a lean way, and are willing to develop your skills even further in that area?
We are now looking for a Site Planner for Valmet's Site Operations to be located in Jyväskylä, Finland.

In this role You would be a part of the Site Operations team in Project Operations. Site Operations' responsibilities as a function are sales support, resource planning and site execution at customer sites together with other Valmet functions.

Your main tasks will be Sales Support and executing Valmet customer sites according to given schedule and budget.
Your tasks, beside the sales support, on site planning phase are project scheduling, site execution planning and cost estimation. Project planning also includes participating in customer meetings and in installation purchasing from subcontractors. During site phase You can be nominated to be responsible for site execution together with installation subcontractors, so that the schedule and budget targets are achieved.
Requirements
You have a suitable technical education, e.g. bachelor's degree in engineering, and experience in similar tasks, preferably 5 years or more. You are a team player who can easily adapt to different cultures and working environments.

To be successful in this role you need to be fluent in English and in Finnish. German is seen as an advantage. MS Project is an essential skill to have or to develop.

In this position You will travel, so you need to be flexible and willing to do work related travelling. Amount of traveling can be agreed, so the work can also be more at the office, consisting mainly of short trips to customer meetings and sites.
We offer
In return, we offer you an interesting and varied job. Continuously changing projects keep you on the move and enables continuous learning. You don't need to manage alone as you have a team with the best professionals in the business to support you.
Additional information
If you want to know more about this job opportunity, please contact Tarkko Lehtinen, Director, Site Operations, +358 400 908 167 between 13-15 on Fridays.

If we got your interest, please send your application via the link below. Due to the holiday season, the application period will continue until August 31st, 2019.
When everything works together
Valmet is where the best talent from a wide variety of backgrounds comes together. With 13,000 professionals around the world, we are the leading global developer and supplier of technologies, automation and services for the pulp, paper and energy industries. Our commitment to moving our customers' performance forward requires creativity, technological innovations, service know-how - and above all, teamwork.