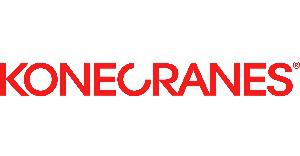 Chief Engineer - Belt Hoist, Konecranes
Hämeenlinna, Häme
Country: Finland (FI)
Location: Hämeenlinna

At Konecranes, we believe that great customer experience is built on the people behind the Konecranes name – people committed to providing our customers with lifting equipment and services that lift their businesses. Everything we do, we do with passion and drive. This is what makes Konecranes a unique place to work.

Platform teams are responsible for the related hoist and components technology and engineering. They do the related lifecycle management in the systems in close collaboration with other platform teams. They manage the qualification, risk assessment, and certification processes for products in question.

As a Chief Engineer you're responsible for the mechanical engineering of Belt Hoist and technical product support of belt hoist to internal counterparties.

You will e.g.

be technically responsible for belt hoist product
take care of mechanical design tasks and related change management
make pre-studies of coming design projects
interpret and explain mechanical drawings to counterparties (e.g. to component manufacturers)
answer to belt hoist related technical questions from frontline, quality department, production or other platforms
help internal customers troubleshoot and solve problems related to belt hoist

What we expect from You?

You have good team work skills and attitude, and you can make independent decisions. You can communicate fluently in written and spoken English.
We expect some years mechanical engineering experience in 3D CAD environment and basic understanding of product data management. Knowledge and/or experience of industrial manufacturing is a benefit.

What we offer You?

We offer you an opportunity to work in the leading crane builder company in an innovative working environment with the best experts.
As a Chief Engineer for Belt Hoist you'll get a great viewpoint over the lifting equipment technology.

Further information
For further information, please contact Mr. Jussi Kuikka (Manager, CCEX); email:

jussi.kuikka@konecranes.com


tel +358 44 5279599

Please apply by 17th September, 2019 on our career pages: www.konecranes.com/career or via this link.

Konecranes is a world-leading group of Lifting Businesses™, serving a broad range of customers. We are truly a global company with 16,000 employees at 600 locations in 50 countries. For over 80 years, we have been dedicated to improving the efficiency and performance of businesses in all types of industries. We believe that sustainable growth is a result of a strong responsible performance.