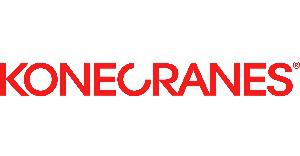 Chief Development Engineer, Inverters, Konecranes
Hyvinkää, Uusimaa
Maa: Finland (FI)
Toimipaikka: Hyvinkää, Etelä-Suomen lääni (FI-ES)

Toimipaikan tiedot:

At Konecranes, we believe that great customer experience is built on the people behind the Konecranes name – people committed to providing our customers with lifting equipment and services that lift their businesses. Everything we do, we do with passion and drive. This is what makes Konecranes a unique place to work.

Konecranes' Core Technology develops new products for all Konecranes businesses in business-driven development projects. Our focus areas are Asset Intelligence, Automation Core Software, Electronics, Human-machine Interface and Inverters. We transform commercial technological solutions to fit demanding crane applications. We are operating closely with our vendors and their development teams. Our competence and expertise are utilized through the whole life cycle of the product.

To strengthen our Core Technology Development organisation we are seeking to hire Chief Development Engineer, Inverters who will be located in Hyvinkää, Finland. In this role you will be a member of the inverter development team and you will be involved in inverter development projects. The team develops inverters hardware and software for various crane applications. You will participate in all stages of new product development projects. The major focus areas are concept and system development, motor control development and related design verifications.

Your key responsibilities include:

conceptual design, control performance development and solution verifications
vendor communication as a part of development activities
control system simulation and testing
participating in model-based application software design
providing support to product platforms
What we expect from you
minimum a Master of Science in technical subject
more than 5 years of working experience in area of electrical controls
strong educational background in electric motor controls and frequency converters
solid mathematical skills and ability to utilize dynamic simulation tools
good knowledge on quality assurance methods
fluency in English and Finnish, both written and spoken
Energizing, positive, innovative and open-minded team player
What we offer you
Diverse job profile with large scope of topics and activities that provide continuous possibilities to deepen your expertise and stretch professional skills in the area of electrical control systems
Innovative and dynamic working environment
Unique opportunity to develop new components and services and see the big picture how your team is contributing to the development for the world-leading lifting solutions
Interested?
Express your interest in the role by submitting CV and application letter with salary expectation by 6th of March 2020 at latest via this direct link below or on our career site careers.konecranes.com/. We will start screening and interviewing candidates before the application deadline, so we appreciate early applicants. The position will be filled as soon as we have a suitable candidate.

For further information about the role please contact Timo Soukkio, Manager, Inverter Development via e-mail timo.soukkio(at)konecranes.com or phone +358 40 752 5436.
Konecranes is a world-leading group of Lifting Businesses™, serving a broad range of customers. We are truly a global company with 16,000 employees at 600 locations in 50 countries. For over 80 years, we have been dedicated to improving the efficiency and performance of businesses in all types of industries. We believe that sustainable growth is a result of a strong responsible performance.