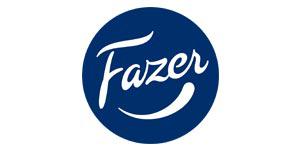 Chief Accountant/ Specialist, General Ledger, Fazer_Fi
Vantaa, Uusimaa
Ready for a great tasting job? Join us as a
Chief Accountant / Specialist, General Ledger
Your job in creating taste sensations
Your key focus will be in providing accounting and external financial reporting services for Fazer Group companies in compliance with Group policy and guidelines. You will be responsible for named company's general ledger including monthly, interim and annual closing and reporting processes. You will also have the ownership of certain general ledger sub processes across companies. Involvement in different development and M&A projects will form an important part of your job. Collaborating with colleagues and internal partners as well as with several external quarters, is vital in your role. You will report to Senior Manager, General Ledger.
Why chooce us
It starts with the people. You'll be working in a supportive and welcoming environment, surrounded by colleagues who will inspire you to be your best. We offer a unique opportunity to participate in building our valued brands and our new growth strategy.
We wish from you
We expect you to have suitable education, good external accounting knowledge and at least five-year practical experience from diverse accounting tasks, including monthly closing activities. You are accurate and have eyes for details, but you are also interested in the big picture. Previous experience in SAP (FICO) along with excellent skills in Excel will be highly appreciated as well as knowledge in IFRS. You are systematic and effective team worker and capable of independent working. Creative problem-solving skills and forward-looking mindset combined with development focus in your actions helps you to achieve results. You are known as a supporting and positive team member, with good customer service skills. In addition to fluent Finnish and English skills, Swedish will be considered as an important asset.
Apply for Fazer and join our tasty mission
To apply send your CV and application with your salary request by link provided. Closing date for the applications is 24th of October.
Any Questions? Contact Ms Henna Vuorinen, Senior Manager, General Ledger +35850 520 0307.
Whenever someone takes a moment to enjoy a Fazer product or service, they taste and experience the love and care within. Our mission – Food with a Purpose – is brought to life by 15,000 team members working across our many sustainable and innovative businesses. We have expanded from our Nordic roots to become a truly international company, primed for further global growth. If you share our passions, you'll find your perfect place with us.