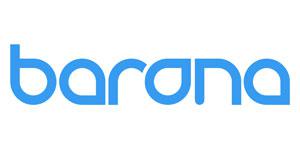 Chef, Winter season, Lapland, Barona HoReCa
Rovaniemi, Lappi
Chef, Winter season, Lapland, Rovaniemi
We are looking for professional chefs to work in the area of?Lapland during the next winter season
_If You want to experience something unique and mystical, Lapland is the right place for You. Lapland is exceptional: geographically, spiritually and any other way You can imagine. The heart of mystical nature can always be found in Lapland. Even though the world would be changing, the Aurora Borealis, stars in the sky, midnight sun and the polar night remain the same. Witnessing the magical Northern Lights dancing up above is once-in-a-lifetime experience for many. Why wouldn't You be a part of creating magical experiences in Lapland??_
As the winter is the peak season, working days can be very busy. Applicants should possess the ability to work quickly and cope with pressure. These individuals are strong team players, and maintain a high standard of food quality, presentation, sanitation and safety.
Desired qualifications, skills and experience:
Experience as a Chef or Cook (at least 1-2 years)
Fluent spoken English; other languages are considered an advantage
Relevant educational background
Experience of working in restaurants
A proactive attitude and excellent team working skills
Ability to work independently
Ability to cope with pressure
We offer a great seasonal position in a truly international hospitality business in Lapland. You will work in the middle of the most unique nature in Lapland wilderness where you are surrounded by the beauty of Finnish forests. Together with other employees you have an exceptional chance to create the magic of Lapland.
Employment will mainly commence in November and lasts until the end of April. We also offer longer and shorter working periods. Depending on the location of the resort the season might last e.g. from August to May. We can discuss about different opportunities better and find a suitable position for You, so please let us know the time period You would be interested to work in Lapland.
If You got interested send us an application through our system with attached CV and the contact details of Your reference. We only consider applications submitted via Barona?system. Apply soon because we will fill the position right after finding the suitable candidates.
Apply latest by 20.10.2019 on our site.
Or for more information please contact: lappi@barona.fi , +358 50 342 6764, For more information please contact: Account Manager Suvi Siltala +358 50 447 4677 suvi.siltala@barona.fi Account Manager Hannu Romppanen, +358 50 342 6764 hannu.romppanen@barona.fi HR Consultant Suvi Willström +358 50 442 6912 suvi.willstrom@barona.fi HR Consultant Jenni Imponen +358504649186 jenni.imponen@barona.fi COO Kimmo Gauriloff, +358 50 911 8539 kimmo.gauriloff@barona.fi
Rekrytointia hoitaa Barona

Barona HoReCa offers employment opportunities both for established and new talents in Finland's largest restaurant and hotel chains as well as in the sector's most interesting small enerprises. You can either plan a long-term career at our service or just pop by at our table. You don't need any previous experience, as long as you have right attitude, we will help you learn! Spot a juicy job in the restaurant sector.
Barona helps you build a career to suit your personality. We will support you at the different stages of your career, both in Finland and abroad.