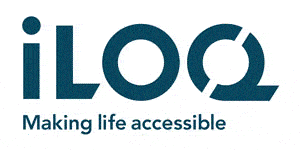 CFO, iLOQ Oy
Pääkaupunkiseutu, Uusimaa
This is an opportunity for you to join a fast growing industry leading organization and the executive team of passionate and recognized experts in the role of Chief Finance Officer, reporting directly to the CEO. When you come to work at iLOQ, you don't just join a Company, you join a family – one great team devoted to making the life more accessible. We offer you a unique and highly rewarding culture and industry-leading benefits on top of strategic role in the company.
Primary responsibilities will consist of the following:
Development of financial management processes and systems in accordance with the company's international growth and development 
Supporting iLOQ's growth strategy and business objectives through proactive and planned financial management. 
Supporting the CEO and other business directors in business planning, analysis and investment decisions 
Participates in and manages the Group's internal and external accounting
Participates in the company's possible financing arrangements 
Leading and managing the financial organization 
Co-operation with stakeholders (accounting partners, auditors, banks, insurance companies, investors, government) 
Cash flow management, including responsibility to manage working capital, so DSO, DPO, inventories and CAPEX
We are looking for an experienced CFO with:
Relevant Masters' degree (e.g. M.Sc. of Science in Accounting / M.Sc. in Management and Engineering / M.Sc. in Economics and MBA)
Ten or more years of experience in accounting tasks and comprehensive financial management skills 
Strong leadership experience
IFRS expertise
Experience in International business and subsidiary group structure, manufacturing and/or B2B business and understanding of both product and project business
Experience in Private Equity companies, preferred experience in IPO processes
Experience from financing and treasury as well as M&A are significant positives
Experience in outsourced operations and cloud-based ICT solutions as well as leading information management is seen as an advantage
We are also looking for heart, personality and character with a passion for being involved in creating growth and success. You are proactive and sufficiently hands on, but with an overall vision in driving the implementation of efficient processes and cost management. You are able to think strategically and future oriented, while understanding the requirements of modern business and its opportunities for digitalization and scalable business. You also have sharp commercial acumen that helps you drive overall strategy, manage financial data and understands its business implications.
At iLOQ we are proud of our excellent leadership culture and team spirit, which is why we expect you to be inspirational and motivating leader who acts in an exemplary way with a coaching approach and by actively participating in the work itself. You understand the role of financial management as part of the business service function and you have that same leadership approach in producing data to support decision making and coaching our business leaders. 
In our international business environment, you need to communicate fluently both in written and spoken English and Finnish, while other language skills are regarded as an asset. You also need to be an excellent communicator and presenter (mainly English), e.g. in meetings with key stakeholders. The position is located in Espoo or Helsinki and requires travelling.
Please send us your application with salary request as soon as possible, latest on the 27th of May 2020 to careers@iloq.com. For further information please contact CEO Heikki Hiltunen +358 40 3170 260 on 11th of May 9:00-10:00, 13th of May 9:00-11:00, 18th of May 13:00-14:00 or 25th of May 9:00-10:00.
iLOQ is a rapidly growing Finnish company that is leading the technological revolution in the digital locking industry. iLOQ transforms mechanical locks into digital and mobile access management. iLOQ solutions are based on technologies developed and patented by the company, enabling electronic and mobile locking without batteries or cables. iLOQ replaces mechanical and electromechanical locking systems with environmentally friendly solutions that solve the problems of lost or copied keys, reduce lock maintenance and minimize lifecycle costs.
iLOQ has it´s own Marketing, R&D, logistics and testing in Finland and own Sales branches in Nordic countries and Continental Europe. iLOQ has sales organization in eight country subsidiaries and international partner network of almost 1000 lock smiths and distributors. iLOQ has developed a digital sales platform with export to more than 20 countries. All iLOQ´s Products are assembled tested and distributed globally from Oulu.