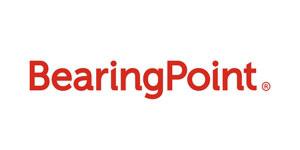 Card & Payment Consultant – Financial Services, BearingPoint Finland
Helsinki, Uusimaa
Are you our new talent? Looking for new opportunities and challenges in financial services consulting? Enjoy working with committed and highly competent colleagues in an informal and easygoing work culture? Join us at BearingPoint! 
We are looking for a Consultant focusing on card and payment related products, processes, and solutions to join our Financial Services team!
Together with our team you will be helping the largest Nordic financial services companies to develop and transform their payment services. Payment service providers are going through a massive disruption arising from evolving customer expectations, increased competition from new entrants, rapid technological innovation, and tightened regulation. As the largest technology independent management advisory in the financial services industry in Finland we have a true passion for helping the industry through this transformation. We already have a successful track record in this area to support you, but we also see opportunities and potential for future growth.
You will be working across our clients' different functions for example with:
End-to-end card and payment flows
Gathering, analyzing, validating, and describing card related requirements and reporting (MATI, SCA, PSD2, QMR, SAFE)
Defining, describing, automating, and implementing card related processes
Drawing card related functional or process architectural pictures
We do not expect you to master everything related to cards and payments, but we hope you have gained some relevant experience from these areas. We see versatile skillset as a great plus and your experience can be for example from consulting and/or bank or payment service provider -side roles. The specific role and responsibilities will be discussed in more detail based on your experience and interests.
We are looking for:  
Experience from a relevant field (e.g., Card application management, Credit scoring, User interfaces, Card schemas and products, Fraud prevention, Debt collection)
Relevant study background (e.g., in finance or technology)
Development-oriented mindset and preferably experience from participating/leading card related development projects (e.g., implementation, integration, testing or migration)
Capacity to adapt to new functional areas within Financial Services and work as link between business and technology
We hope you are a team player with curious can-do attitude. You are willing to take ownership in building trusted client relationships and new opportunities. Also, strong analytical problem-solving skills combined with a structured way of working help you succeed in your work. You communicate fluently in English, skills in Finnish and Swedish being an advantage.
We offer you: 
Opportunity to work in a financial services area where we see great potential and interesting prospects in the future
Direct customer contact for you to continuously expand your knowledge base as you tackle interesting cases across financial sector  
Chance to bring in your ideas, get responsibility and impact our business with talented and down to earth colleagues 
Support in the development of your individual competencies and career progression through formal training and project work 
A working environment where you feel valued and can fulfil your full potential - We nurture the freedom and flexibility you need for professional and personal growth
Competitive compensation and benefits package
Sounds like the next step in your career? If so – BearingPoint might just be the place for you! 
We are looking forward to receiving your application by the 23rd of August 2020. For more information, please contact Team Lead Katja Mäkelä (+358 50 486 9450) between 10.8.-14.8. during office hours or Senior Consultant Henrik Höglund (+358 40 552 9131) between 17.8.-21.8. during office hours. Please note that we will be reviewing applications already before the deadline. 
About BearingPoint 
BearingPoint is an independent management and technology consultancy with European roots and a global reach. The company operates in three units: Consulting, Solutions and Ventures. Consulting covers the advisory business; Solutions provides the tools for successful digital transformation, regulatory technology, and advanced analytics; Ventures drives the financing and development of start-ups. BearingPoint's clients include many of the world's leading companies and organizations. The firm has a global consulting network with more than 10,000 people and supports clients in over 75 countries, engaging with them to achieve measurable and sustainable success. Locally, we are focusing on Customer & Growth as well as Finance & Risk consulting and delivering solutions in Financial Services. In Finland, we are located in the heart of Helsinki where our around 90 employees are based. 
To successfully develop and maintain our culture we look for people who share our values of commitment, teamwork, high performance, and passion. For us, diversity and inclusion are also a critical component of our employment propositions and policies. 
To learn more about us and our culture, please check out our video (in Finnish) and visit www.bearingpoint.com. Also, you can follow our latest news and daily life in LinkedIn, Facebook and Instagram.