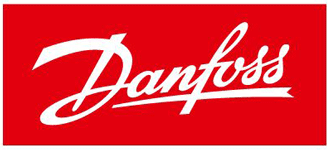 Business Consultant, Service and Claim Handling, Danfoss Drives
Gråsten, Syddanmark
Business Consultant, Service and Claim Handling
Vaasa (FI), Vantaa (FI) or Gråsten (DK)
Job Description
Danfoss Drives is looking for a Business Consultant, Service and Claim Handling to join the team of skilled and committed colleagues. Since this is a global support role, you can be located in Vaasa (FI), Vantaa (FI) or in Gråsten (DK). Also, other Danfoss Drives locations can be considered.

If you take the challenge, you will be part of the implementation of OneERP in Danfoss Drives globally. You will be participating in and supporting OneERP roll-ins with regards to your own area of responsibility. You work with ERP user support, data models, system integrations and end-to-end data flow and business processes. Main areas of responsibility are:
Impact assessment of OneERP on existing business processes in close cooperation with process managers
Support local ERP users and project managers in OneERP roll-in projects
Assess change requests to OneERP
Raise OneERP related business risks
Suggest improvements, alignments and optimizations
Support on testing, training and troubleshooting

Background and Skills
To be successful in this position, you have a relevant background and a solid business understanding. You have hands-on experience with service and complaint handling.  You work in structured and independent ways and have good analysis and planning skills. We appreciate if you can navigate in multiple cultures and different business processes with good business insight and ability. Your communicational skills are excellent, and you can be described as outgoing and open-minded colleague who enjoys sharing the knowledge you have gained. You are good at handling parallel projects and deadlines. Since we work in a global company, it is a necessity that you master English both written and spoken.

Please apply at your earliest convenience. We do not have an application deadline but accept applications as long as the job is posted. We will handle applications on a continuous basis. The position will be closed down once we have found the right candidate.

For more information about the position, please contact Timo Luukkala, Head of One ERP Core Team, tel. +358 40 8371 224.

For more information about the recruitment process, please contact Annukka Potka, Recruiter, tel. +358 40 8371 585.



We are Engineering Tomorrow
The world faces growing populations, booming urbanization and rapid climate change. At Danfoss, we engineer ready-to-use solutions to these challenges. We build energy-efficient solutions that reduce food loss and make cities cleaner – using digital technology to make systems smarter and more connected – and we engineer innovative new ways to save energy and transition to clean energy for the good of our climate.

Join Danfoss
Danfoss gives you unique opportunities to put your skills to good use, make an impact and shape an exciting career. We encourage employees to take charge, do extraordinary things and run the business like it was their own. Danfoss is a high-performance technology company. We give you opportunities to learn and grow – both professionally and personally – while still maintaining a healthy work/life balance. Join Danfoss to be part of a world-class team of over 27,000 people in 56 countries that engineer tomorrow and build a better future.

Please watch how Danfoss is engineering tomorrow

Danfoss is an EO employer and VEVRAA Federal Contractor. All qualified applicants will receive consideration for employment without regard to race, color, religion, sex, national origin, age, disability, veteran status, or other protected category.