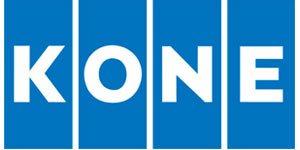 Business analyst, maintenance business, KONE
Hyvinkää, Uusimaa
Are you interested in finding business value out of data? Would you like to work with some of the industry's leading experts in analytical use cases and make a difference how KONE is creating additional value to our customers, field technicians and other employees through utilizing data and analytics?
Recognized by Forbes as one the most innovative companies in the world, we at KONE are creating new solutions with partners to develop analytics in order to differentiate, make better decisions and be more customer focused. We lead the industry in advanced maintenance services leveraging analytics for elevators, escalators, autowalks and automatic building doors. We make sure our customers' equipment perform reliably and safely, every day. Our equipment move daily over a billion people, and we have operations in over 60 countries globally. Our field technicians perform more than 70 000 maintenance visits and salesforce is meeting with 1000s of customers on daily basis.
In this role you will be working on analytics use cases with other internal and external stakeholders. You are expected to own analytics solutions for specific business challenges. You will support business management to find appropriate analytics solutions for specific challenges they are facing on their daily customer service, sales, management and operational situations. You will be supported by team of professionals consisting of business stakeholders, data scientists, data engineers, technology and IT. You will be working in global maintenance business unit allowing you to be very close to daily decision making and business challenges.
RESPONSIBILITIES
Deliver excellent quality outcomes and deliverables on service analytics projects and assignments, with focus to maintenance business.
Gather all requirements from stakeholders in structured manner, collect missing data, analyze data on all aspects, select and improve the needed analytical models and explain the outcome on understandable business terms to key stakeholders.
Supports in selection of appropriate analytics solution for each use case whether it is visual or advanced analytics.
Building understandable models based on data and conducted analysis.
Work with other data scientists, data engineers and external support consultant to deploy solutions to day-to-day use and develop the analytical models continuously based on feedback.
Identify data quality issues and resolve them with other stakeholders in the organisation.
WE EXPECT YOU TO HAVE
High motivation to work with external and internal data and find business value out of it.
Ability to apply statistical models and methods to develop predictive and prescriptive analytical use cases to support maintenance key roles business performance.
Excellent using experience on visual, statistical, cognitive and/or predictive analytics tools such as SPSS, PMQ, AWS, R, Python, QlikSense and/or IBM Watson.
At minimum basic understanding of machine learning and its business value. Working experience is an asset.
Ability to generate clear and understandable end user training material and conduct trainings when needed.
Understanding of data modeling and data quality. Basic data cleaning competence.
WE OFFER
We offer you an interesting position in Global Maintenance business team. You will get to work with true professionals in the analytics domain and get access to the state of the art analytical tools. You have great possibilities to develop your analytical and data competences with relevant and advanced use cases as well as further your understanding of the business. Your location will be either in Hyvinkää and/or Espoo.
Please submit your application by 11th of August, 2019. For further details contact hiring manager Aki Tsupari (Director, Operations development) by calling +358 40 820 3701 on 4th of July from 2pm-3pm EET or on 6th of August from 2pm-3pm.
At KONE, we are focused on creating an innovative and collaborative working culture where we value the contribution of each individual. Employee engagement is a key focus area for us and we encourage participation and the sharing of information and ideas. Sustainability is an integral part of our culture and the daily practice. We follow ethical business practices and we seek to develop a culture of working together where co-workers trust and respect each other and good performance is recognized. In being a great place to work, we are proud to offer a range of experiences and opportunities that will help you to achieve your career and personal goals and enable you to live a healthy and balanced life.
Read more on www.kone.com/careers