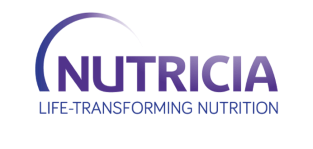 Brand & Channel Manager Paediatrics, Nutricia Medical Oy
Helsinki, Uusimaa 00100
Are you an ambitious professional looking for the next step in your career in a purpose driven, entrepreneurial and global company? Do you have passion for nutrition, health care and specifically the paediatric field? Then, maybe the role of Brand and Channel Manager Paediatric at Nutricia's offices in Helsinki or Turku, Finland is the right job for you! We are initially offering a 1 year temporary contract which will most likely turn in to a permanent position for the right person!
ABOUT THE JOB
As Brand & Channel Manager you are overall responsible for shaping and driving the Paediatric categories development on the Finnish market as a part of the Commercial Leadership Team. This includes profit & loss management, strategy setting as well as launch campaign activities for specific brands in order to deliver the business sales and market share targets. You will own the strategic agenda for the Paediatric categories and in order to drive growth of the categories, you work in close collaboration with the local team as well as key stakeholders across the Nordic and Baltic region.
You have the choice to either be based in our office in Turku or the office in Helsinki, Finland, and report to Country Manager Norway and Finland based at our region's head office in Stockholm.
Your main responsibilities will be:
Managing brand P&L to reach the business objectives covering category sales, margin and profitability targets as well as brand performance objectives.
Developing and executing local plans in line with Nordic overall strategy.
Proposing and implementing pricing strategy and managing marketing budget.
Responsible for new product introduction including business case creation, portfolio management and taking the role as project lead in the new innovation process.
Ensuring forecast accuracy and reporting KPIs on a monthly basis through continuous financial analysis of the category performance.
Preparing high quality marketing material and adapting Nordic marketing material to the local needs – track campaigns, manage external agencies and deliver product related content for digital platforms.
Support Medical and Sales team on development and execution of customer/patient/caregiver education and events (symposiums, expert meetings, advisory boards & workshops) as appropriate.
ABOUT YOU 
In order to be successful you have:
Bachelor or master degree within Business Administration, Marketing, Nutrition or Life Science.
5+ years of successful business and commercial experience in a similar role, preferably from the Finnish Paediatric Industry.
Solid experience with product market introductions, marketing activities, communication, business analysis and financial management.
Proven record of excellence in marketing execution including experience from digital and multi-media activities.
High level of verbal and written communication skills in Finnish as well as English.
Strong collaboration and networking skills with a team-player mind-set.
Strong self-management skills with an ability to prioritize and execute on goals in an environment of high complexity and cross-functional ways of working.
Great commercial understanding and business orientation with the ability to think strategically and conceptually.
Hands-on attitude with a desire to learn and develop new skills outside main area of expertise.
ABOUT US
Danone's mission is bringing health through food to as many people as possible and we want to invite people to join the movement for a healthier world. We have more than 100 000 employees worldwide built on three business lines: Essential Dairy and Plant-Based Products, Specialized Nutrition and Waters, who all strive for our vision One Planet One Health.
Danone Nordics has 450 employees based in Sweden, Finland, Denmark and Norway. Danone's brand portfolio includes many trusted brands such as Alpro, Activia, Souvenaid, Nutridrink, Infantrini and Aqua d'Or.

Our Specialized Nutrition division in the Nordics holds the brand Nutricia with products designed primarily to treat disease-related malnutrition by satisfying special food needs. We work to serve the consumers and patients who depend on us through close partnership with the medical community and healthcare professionals.
WE OFFER
A career in a purpose driven and fast-moving international company. We have a performance culture but how we reach our goals is equally important as the end results. In line with our values we foster a friendly, motivating and supportive culture where everyone is a leader, no matter what your position is within our organization. We encourage an entrepreneurial mind-set by giving our employees the opportunity to drive growth of strong brands, contribute to a healthier world as well as develop professionally and personally.
TO APPLY
Visit https://careers.danone.com/ and search for "Finland" and send in your application in English as soon as possible, but no later than 28th of April. The recruitment process is ongoing and we will review applications and conduct interviews continuously. Observe that the position may be filled before last application date.
We embrace diversity in our workforce. This means giving full and fair consideration to all applicants. Welcome with your application, we look forward to connect with you!
#Nordics  
#Li-Nordics
Nutricia Medical OY with its registered office in Turku (Linnankatu 26A, 20100, Turku) is the controller of personal data disclosed in the profile and in documents submitted during the recruitment process.