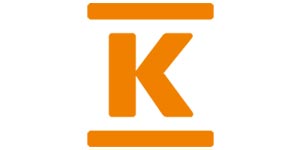 BI Developer, K Group, Kesko Oyj
Helsinki
Are you enthusiastic about trade and new challenges and can think digitally? Do you want to take part in creating unforgettable customer experiences? Do you want to work hands-on with some of the most modern technologies in data warehousing? Join K Group and write your chapter in a European trading sector success story.
K IT is looking for a BI Developer with SAP BW, BW/4HANA and HANA experience to work with K Group's business intelligence solutions as part of an energetic, change-driven crew. You will be learning from and contributing to a team of experts. Your specific area of responsibility will be developing our SAP technology-based data warehousing and reporting applications in collaboration with internal stakeholders and IT vendors. At K Group, you get to be a part of the versatile and constantly changing world of trade.
What we expect from you:
- hands-on experience with SAP Business Warehouse technology in roles such as IT  specialist, developer, consultant, architect, etc.
SAP HANA and other SAP knowledge is considered an asset.
- experience from IT development, ITIL and agile development processes
- fluent written and spoken English language, fluency in Finnish is considered an asset
- competency to work together with consultants from IT vendors; lead developer, architect and scrum manager skills are considered
an asset
A degree in computer science, information management or related subject is appreciated but not required.
The trading sector is undergoing a major transformation, and thus offers an interesting working environment and opportunities for personal development.
What we offer you:
- K Group offers the most attractive opportunities for driving forward the trading sector. You'll be working in a key function of a
leading sector company and innovate solutions for its core operations
- Opportunity to work with one of K Group's main assets where we're continuously investing more and more in both technology and competences: data
- The support of an inspiring and professional work community
- The chance to constantly improve skills in a large international IT organization which offers several alternative career paths
- Modern and flexible working environment and culture with good employee benefits
This is an excellent opportunity to get involved with large scale business intelligence and analytics projects promoting data-driven leadership in all of our operating countries and divisions. To succeed in your tasks, you will get support from a great team of our experts and all the support, benefits and opportunities of a big international company.
At K Group, you get to create solutions that make people's everyday lives easier, with the strength of data gathered from 1.5 million daily customer encounters. You'll have your finger on the pulse of our consumer and business customers in the grocery trade, building and technical trade and car trade, and get to take part in various interesting projects.
For digital experts with their eye on the future, we offer vast amounts of data and the chance to harness their creativity to improve people's everyday lives. Our culture encourages reinvention, experimentation, mistakes and learning.
The position is located in one of the most modern workspaces in Finland, K Kampus in Kalasatama, Helsinki. K Group supports also co-located work model, and distant working is encouraged as a complimentary mode of work.
K Group is a strong and responsible operator in eight countries and we are constantly transforming and evolving. At K Group, you can build a career alongside top European trading sector professionals. We offer you interesting challenges and new perspectives every day. We take care of each other, our customers, the society and the environment.
For more information, call Mikko Hartikainen, 050-3482181 at either call time:
7.10.2019 12.00-13.00 EET
17.10.2019 15.00-16.00 EET
Send your application by 18.10.2019 using the link.
Applicants are required to take a drug test before an employment relationship can be established.
-----------
At K Group, you can build a career alongside 42,000 European trading sector experts. We operate in the grocery trade, the building and technical trade, and the car trade. Independent K-retailer entrepreneurs are the heart of our operation, and inspire the mission of the whole K Group to offer good food, make everyday life easier and make the world a better place. Through strong collaboration throughout the organisation, we are able to constantly exceed our customers' expectations in stores, online and as a B2B partner.