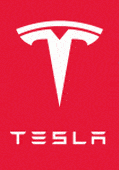 Automotive Service Technician, Tesla Motors Ltd.
Tampere, Pirkanmaa
Join Tesla as our next Automotive Service Technician in new Tampere!
With Tesla you're a part of an international and diverse team, everyone working towards the same goal - Tesla's mission to accelerate the world's transition to sustainable energy.
You will...
Service, repair and improve: Using our systems, advanced tools and your own experience, you will inspect, repair and maintain Tesla vehicles—working on diagnostics, brakes, and AC as well as changing motors and batteries.
Inspect: To make sure the vehicles are delivered to customers in top shape, you will also inspect them, pre-delivery.
Monitor: Using electrical equipment, you will calibrate and inspect equipment to keep it in top condition, like our Service Centers.
Collaborate: Support your colleagues in your location and across the region as needed, sharing best practices and working together.
As Tampere is our newest opened Service Center in Finland you will be joining a growing team.

Who are you?


Technically minded: You bring at least 2-3 years of experience within automotive, actively working with mechanical repairs, diagnostics and electronics. Other technical experience or hobbies are much appreciated.
A fast learner: Whether you learned on the job or went to school, you can think fast, adapt well to new environments and enjoy being challenged. You like multitasking and a job that is high-paced and never boring.
A team player: You like working closely with different kinds of people and can work in shifts to support your team.
A communicator: You know how to get a point across and speak English well.
A driver: You have a valid license and a safe driving record.
Please send us your application and note that we're excitedly waiting for your English written resume.

If you have any questions about the opportunity to join us, do not hesitate to reach out to our Service Manager in Finland, Jukka Roinila at +358 (0) 50 575 9863.

We offer:


A clear career path with ongoing training and development to help you achieve your personal career goals
A safe, clean and fast-paced working environment
The chance to work alongside colleagues in other locations, exchanging best practices and support
An exciting role within the world's leading sustainable energy transport company, making an impact every day.

About Tesla

Tesla is accelerating the world's transition to sustainable energy. We design, manufacture, sell and service the world's best solar technology, energy storage systems, and electric vehicles, providing customers the opportunity to generate, store and consume energy entirely sustainably.

Tesla is committed to hiring and developing top talent from around the world for any given discipline. Based in California, Tesla's workforce spans across four continents. We work to build an inclusive environment in which all people, regardless of gender, race, religion, or background, can come to do their best work.

Our world-class teams operate with a non-conventional philosophy of inter-disciplinary collaboration. Each member of the team is expected to challenge and to be challenged, to create, and to innovate. We're tackling the world's most difficult and important problems—and we wouldn't succeed without our shared passion for making the world a better place.