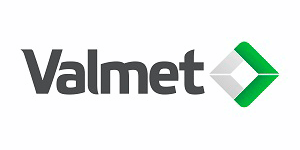 Automation Supervisor, Site Operations, Valmet
Jyväskylä, Keski-Suomi
We are now seeking Automation Supervisor for Valmet PM Site Operations.

As an Automation Supervisor you will be in charge of installation (fluid systems and instrumentation) and paper or board machine testing coordination. You will be responsible for the installation and coordination of the site including site related schedules, testing, installation quality control, budget and safety. During the site phase you will report to Valmet Site Manager. Later on you can be also nominated as a Site Manager depending on your skills.
Expectations
- Positive and hard-working attitude, capability to make things happen
- Willingness to travel and ability to stay longer durations abroad. You are a team player who can easily adapt to different cultures and working environments.
- Fluency in Finnish with strong English skills, written and spoken. German and/or Spanish are an advantage.
- Excellent communication and interactions skills
- We appreciate experience in paper industry and experience of installation supervision in the field of hydraulics, paper machine lubrications systems and pneumatics. Instrumentation and electrification knowledge is appreciated as well as modern production line testing understanding
- You are familiar with basic IT- tools (MS-Office and MS-Project is an essential skill to have or to develop).
- In addition, we expect you to have suitable technical education (e.g. Bachelor's degree) and experience of similar tasks, preferably 5 years or more.
We offer
We offer you an interesting and challenging role in an international and dynamic environment. In this role, you will also have an opportunity for own professional development and growth, working together with other Valmet world-class top experts in the field.
Additional information
For more information please contact Pekka Liejumäki, Manager, Site Operations tel. +358 40 506 7134 or Niko Pietikäinen, Manager, Site Operations tel. +358 50 566 0889.
If this sounds like the job you are looking for and you are ready to go for it, apply soon, latest by 22nd of September 2019.
Valmet Finland is a smoke-free workplace.
When everything works together
Valmet is where the best talent from a wide variety of backgrounds comes together. With 13,000 professionals around the world, we are the leading global developer and supplier of technologies, automation and services for the pulp, paper and energy industries. Our commitment to moving our customers' performance forward requires creativity, technological innovations, service know-how - and above all, teamwork.
Join the team! www.valmet.com/careers