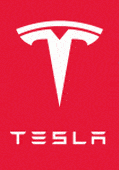 Assistant Service Manager, Tesla Motors Ltd.
Helsinki, Uusimaa
Are you passionate about EV:s, people and the future? If so, it's time for you to start your Tesla adventure.
Tesla's Assistant Service Managers are assistant leaders of our service teams. In this role, you will be responsible, along with the Service Manager, for delivering an impeccable service experience to each and every Tesla customer while preparing our Tesla Service teams to meet the needs of a rapidly growing market.
The role:
As an Assistant Service Manager you will report to and work closely with the Service Manager to uphold and improve all aspect of the service center. We expect you to deliver excellent results and achieve goals quarter after quarter, month after month, on all aspects of customers, people, operations, and financials.
Customer focused: Our customers are changing the world, and it is your responsibility to exceed their expectations of what a service experience should be. We expect you to go above and beyond for our customers. You will actively monitor customer service trends to make necessary improvements, and assist your team in developing appropriate standards and processes to continuously elevate the overall service experience.
People: Our Assistant Service Managers lead by example. We expect you to put your team's success before your own, and actively involve yourself in your team members' growth and development. Your team will look to you to set the standard for open communication, active problem solving, and a positive work environment. We will look to you to help build a team of top talent. Our Assistant Service Managers are the coaches of their teams – you must provide regular coaching and feedback, and have a deep knowledge of your team's strengths and opportunities. You will be responsible for leading change and inspiring your team every day.
Operational excellence: As Assistant Service Manager, you must understand and own every aspect of your service center's performance. You will be responsible for driving continuous improvements to facilitate exceptional team output and customer service. We expect you to champion safety, efficiency, quality, and overall excellence in all of your actions and decisions.
Financials: Assistant Service Managers are expected to understand our business, know their numbers and lead the center's daily operations to achieve specific goals in productivity, quality, output, cost as well as revenue / margin where applicable.
Our Assistant Service Managers act in the best interest of Tesla at all times. You must have a passion for our mission, our people, and our customers.
Attitude and approach is everything. You are:
A leader and a team-player
Strategic and proactive. You must think and plan ahead to give your team the tools they need to be successful.
Self-aware, flexible and open-minded.
Continuously challenging status quo and work well in high-pressure situations. Exceptional prioritization and time management skills are essential for success.
An advocate for your customers and your team. Your success depends on theirs. 
You have:
Technical acumen – you must develop a knowledge of all Tesla products, as well as Service systems, processes, and procedures.
The rare combination of analytical thinking, hands-on problem solving, and a customer-service mindset.
Professional experience: Prior leadership experience in a service-focused industry. Automotive expertise is preferred.
Leadership experience: Experience leading teams and managing a diverse group of roles and responsibilities.
Process / operations experience: experience leading field, technical repair or manufacturing teams in a fast-paced, technology-driven environment with strong customer facing responsibilities. Experience running complex processes using Lean or other techniques.
Excellent communication skills, and fluent knowledge of English and Finnish.
Send us your English written CV. All applications should be made online.

About Tesla
Tesla is accelerating the world's transition to sustainable energy. We design, manufacture, sell and service the world's best solar technology, energy storage systems, and electric vehicles, providing customers the opportunity to generate, store and consume energy entirely sustainably.
Tesla is committed to hiring and developing top talent from around the world for any given discipline. Based in California, Tesla's workforce spans across four continents. We work to build an inclusive environment in which all people, regardless of gender, race, religion, or background, can come to do their best work.
Our world-class teams operate with a non-conventional philosophy of inter-disciplinary collaboration. Each member of the team is expected to challenge and to be challenged, to create, and to innovate. We're tackling the world's most difficult and important problems—and we wouldn't succeed without our shared passion for making the world a better place.
Tesla is an Equal Opportunity / Affirmative Action employer committed to diversity in the workplace. All qualified applicants will receive consideration for employment without regard to race, color, religion, sex, sexual orientation, age, national origin, disability, protected veteran status, gender identity or any other factor protected by applicable federal, state or local laws.
Tesla is committed to working with and providing reasonable accommodations to individuals with disabilities. If you need a reasonable accommodation because of a disability for any part of the employment process, please call 510-602-3960 or send an e-mail to accommodationrequest@tesla.com and let us know the nature of your request and your contact information.