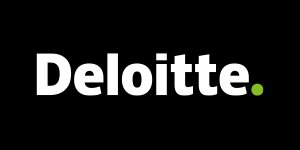 Assistant Manager / Manager, Corporate Audit & Assurance, Deloitte
Helsinki, Uusimaa 00180
Are you motivated to take a next step in your career in Auditing? Are you looking to be part of creating pioneering Audit & Assurance services? Due to significant wins across our Corporate business, we are now looking for Audit & Assurance experts to grow with us. As an Assistant Manager/Manager you will be working on the design and delivery of the audit plan to our clients. You will be responsible for a day-to-day management of field teams on challenging client engagements, such as consolidation considerations, IFRS interpretations, SOX/Internal controls testing and project work. You are coaching your younger team members, reviewing their work and supporting our inclusive team culture with your leading style. You are the liaison with key client personnel and handling for example timely reporting and management information. In your daily work, you will be leveraging advanced audit analytics and data visualization tools.
About us
Our Audit & Assurance business has undergone an exciting transformation in which we are able to target the audit and assurance market through our three business streams: Corporate, Private and Core Markets. These operate as three different businesses providing the highest quality, client specific audit and assurance services to our clients. Our Corporate Audit & Assurance group focuses on large corporate businesses registered on the stock exchanges. The nature of our work ensures a deep understanding of these clients, international working environment and enables you to broaden your relationships with the client far beyond the finance team, allowing you to deliver true value-added insights to our clients.
To succeed in the role
We believe that you will succeed with us if you have:
3+ years of audit or equivalent experience
Previous experience of working with IFRS and ISA reporting standards
Excellent communication skills in English, both oral and written
Master's degree in accounting or related field
Proven leadership skills demonstrating strong judgment, problem-solving, and decision-making abilities
Willingness to work in a fast-paced, international team environment
Positive and ambitious attitude
We also appreciate if you have experience of PCAOB audit regulation and professional audit qualification (APA, ACA, CPA or equivalent) or willingness to accomplish one. Earlier experience of project management is also beneficial to succeed in your role.
How to apply
Let us get to know you by sending us your cover letter and CV via our website by 31.8.2019 at the latest. We will review applications already during the application period (except in July when we are mostly on holiday). For any inquiries concerning the position or Deloitte as an employer, Marika Nevalainen (Partner, Corporate Audit Lead) will be happy to help you. You can reach Marika (+358 40 754 8194) on Friday 31.5. at 8:00-10:00, Monday 17.6. at 9:00-11:00 and on Friday 16.8. at 9:00-11:00. You can also send an email to Audit HR Business Partner Salla: salla.tuovinen@deloitte.fi.
Discover more about our everyday life and discover more about us @DeloitteFinland on Facebook, Instagram, Twitter and LinkedIn, as well as on our website www.deloitte.fi.