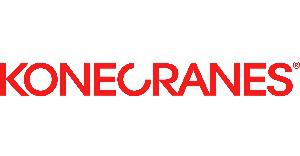 Assistant Controller, Group Accounting, Konecranes
Hyvinkää, Uusimaa
We are looking for an Assistant Controller to join our Group Financial Team in Finland.
You will be a member of Group Financial Team which is responsible for management and financial reporting on group level. Your work is combination of routine tasks related to monthly reporting and various analysis for top management. As an Assistant Controller you will be participating in development and administration of reporting systems for month end reporting, forecasting and planning.
Assistant Controller reports to Group Business Controller.
We expect you to have a "hands on", proactive attitude. Ability to work in a team with people of different parts of the organization and different nationalities is essential.
We also expect you to have a Master degree in Business Economics or Industrial Engineering & Management. In best case you have studied Accounting as your major.
As you will be working in an international environment, excellent written and spoken English skills are required.
If you have work experience and knowledge of Hyperion, Qlikview and/or SAP that is considered as an asset. Also advanced excel skills and basic knowledge of VBA and Power BI is advantage.
We offer you an interesting and challenging position in an international Group. As the global market leader Konecranes offers good career opportunities within the organization.
Interested?
If you are interested working with us, please apply with your CV and short cover letter by 7th of March 2021 at latest via our career site https://careers.konecranes.com.
Additional information is given the by Petra Odelma, Group Business Controller, +358 407010510 the 19th of February between 10.00-12.00 (EET).