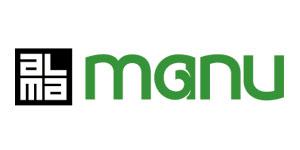 Application for Courier, Alma Manu
Tampere, Pirkanmaa
Every courier is a star of the night, an important link to the consumers, because the process is complete only when it is delivered to the consumers. In the early morning delivery, we distribute among other things, subscribed magazines such as promotional products and addressed letters.
 
Job Description

The main responsibility of a courier will be to distribute the products to the consumers in their area

On average, each Courier will work 3- 4.5h/ night

The working time will be around 1:30 am - 7:00 am

Number of working days per week can be chosen by the courier which suits them. You can be everything from a substitute to a regular courier. If you are working for 6 days in a row, then the next 2 nights will be your off day.

You need a car or bicycle for this job

The salary consists of hourly wage of 10.35e/h (total hourly wage) with extra compensation per additional item delivered. In addition, a 0.43e / km (tax free) kilometer allowance is paid for using your own car

Salary will be credited 2 times/ month

 

Requirements

You are above 18 years of age

You should have a car or bicycle

You are ready to work at nigh

Enjoy working outside

You are independent and punctual

You are physically strong


We offer you

A part time job (along with your studies, other works, retirement job etc)

Choose a schedule that suits you or you can start your work as quickly as you want.

Temporary or permanent employment

Comprehensive orientation to the work

Occupational health care

All the work related equipments for your safety and for making you work simpler

Work as close as possible to your home


For additional information on the position please contact HR coordinator Milla Kupiainen on weekdays between 9:00-15:00, tel. 010 665 3895,

milla.kupiainen@almamanu.fi


WhatsApp number: 050 315 3264 (only for job related quires)
You can also send your CV through WhatsApp. We will respond to messages between 9:00- 15:00, of course you can leave messages at any time.



Alma Manu is a printing and distribution company. Our printing facility is located in Tampere and our distribution area covers Pirkanmaa and Satakunta region. We are the most modern printing house in the Nordic countries and Finlands largest private retailer. Our printing house runs around the clock and our couriers distribute them along with various other products. Alma Manu is part of Alma Media Group.